Conferences and events in wonderful venues with nature as your closest neighbor.
For those of you who want to have meetings in peace and quiet environments, but still want the city around the corner, Villa Källhagen is the ultimate choice. After a short walk from Strandvägen, the traffic noise is silenced, and nature takes over. In addition to a first-class restaurant with various facilities, Villa Källhagen can also offer accommodation. Here you can stay in beautiful rooms and many of them also have direct access to the garden.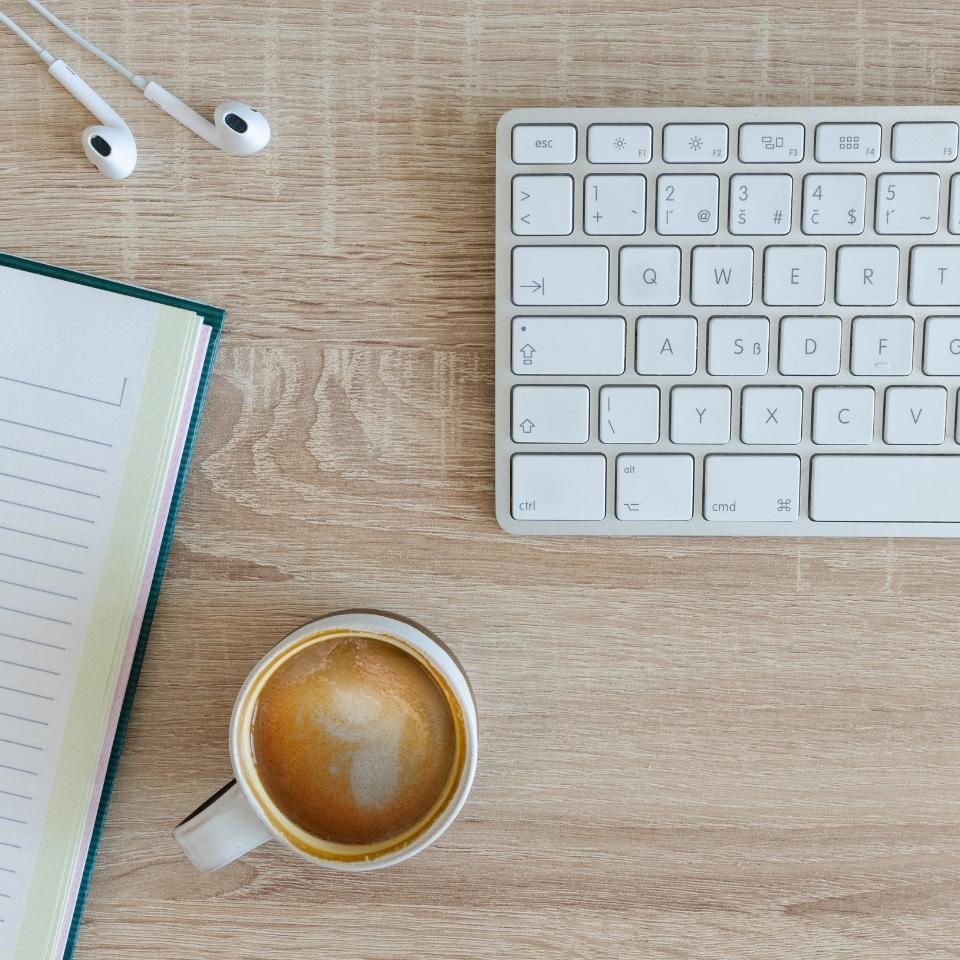 Venues & Technical equipment
One of the most important things during a meeting is that the technical equipment really works. That is why we at Villa Källhagen really have invested in the equipment in our conference rooms and we do not charge any extra for hybrid or digital meetings.
Modern meetings
All our conference rooms have equipment that enables hybrid meetings where the participants who participate at a distance can both see and hear everyone who is present and vice versa.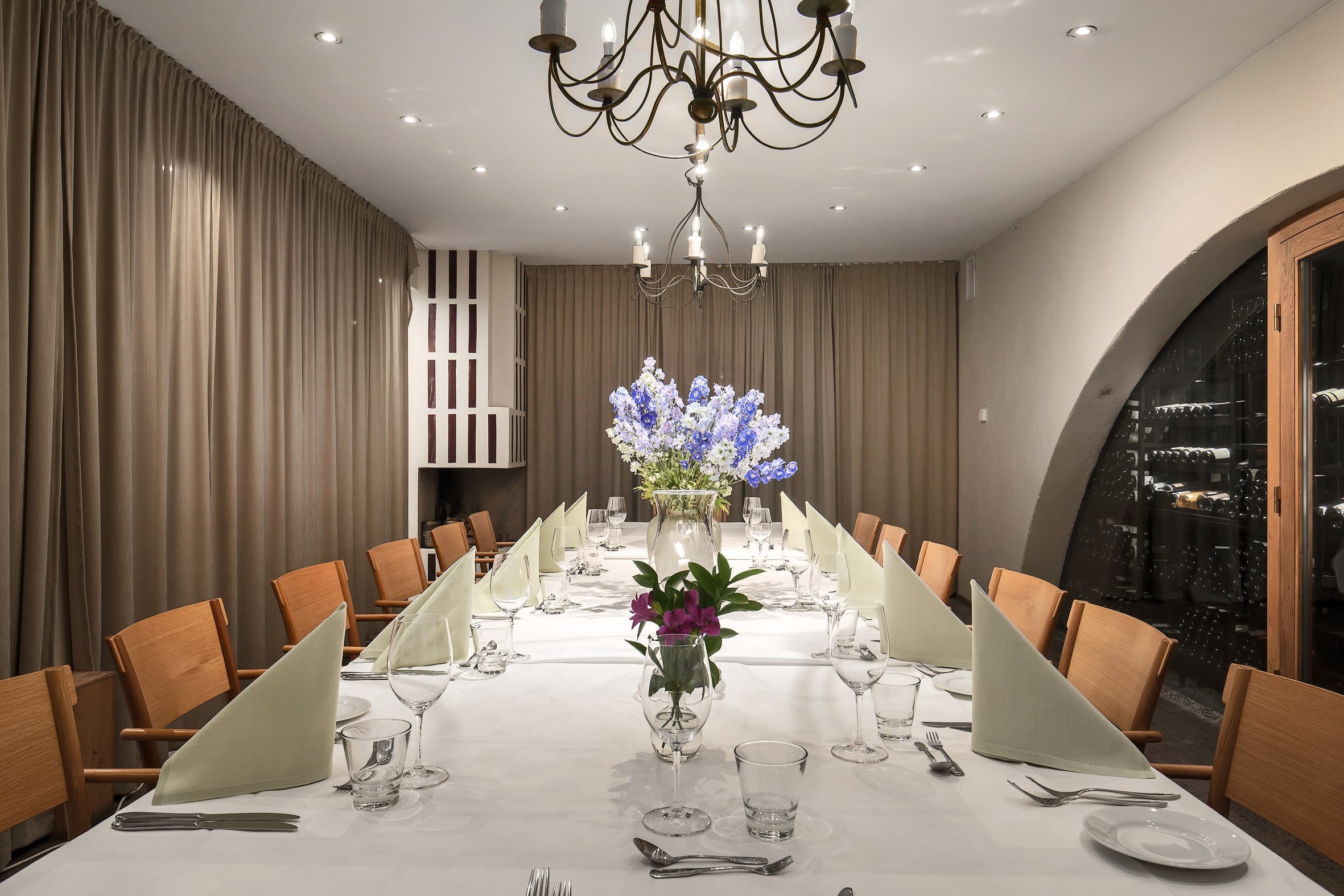 Banquet floor & Chambre séparée
Regardless of the occasion, Villa Källhagen always has something special to offer. Are you planning a dinner, a party, or a reception and want to sit privately? Then some of our fantastic chambre séparées will suit you perfectly.
Banquet facilities
These rooms can seat between 12 up to 80 people. Contact us and we will help you plan your event!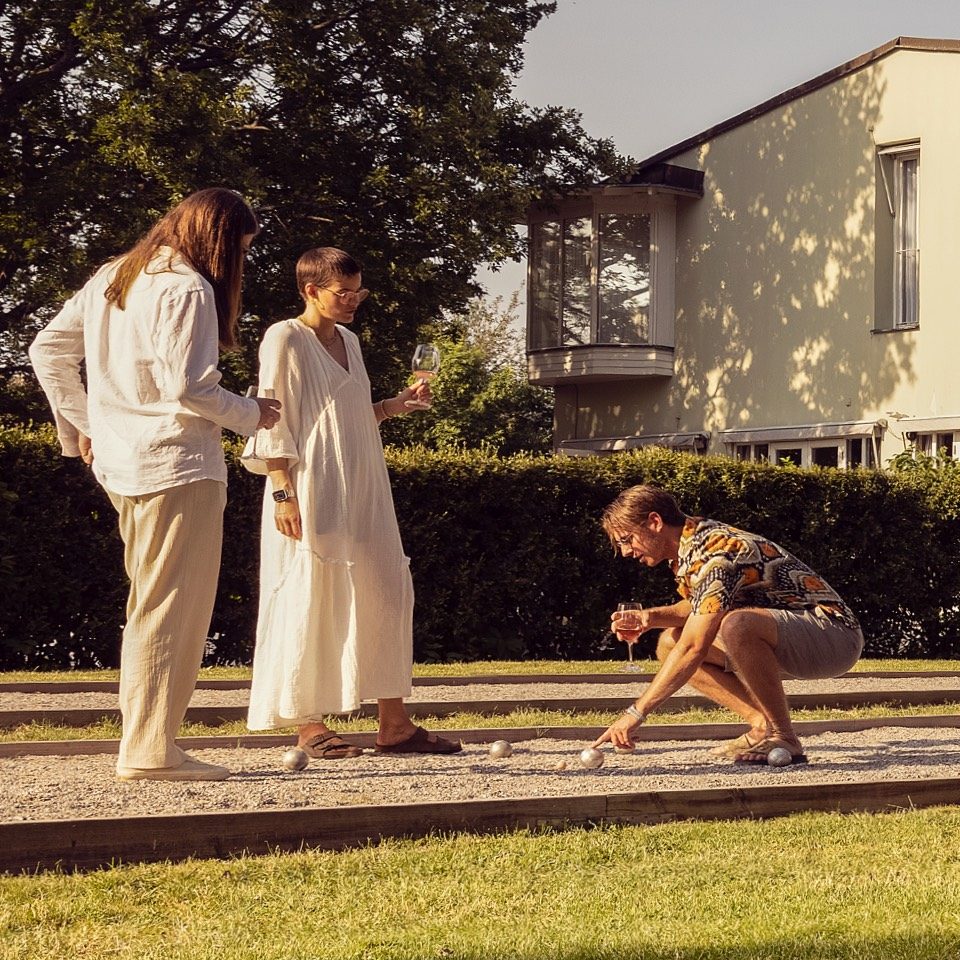 Conference Activities
In addition to the scenic surroundings with beautiful walking paths, we can offer several different free activities for your conference!
Free activities for conference: 
Boule/Swedish "Kubb" games
Quiz/ Quiz walk
Swim & Sauna
More conference activities
In addition to our free activities, it is also possible to book several other great offers. In cooperation with various event companies, we can help you create an unforgettable conference with a wide range of fun activities.
It can be anything from a conference combined with a lobster dinner, to various outdoor activities, such as kayaking to sightseeing by boat or why not a game of boules in our fantastic garden. The possibilities are unlimited.
Our bestsellers:
Wine testing
AW with Cheeseboard
Oceanbus
Ride a rib boat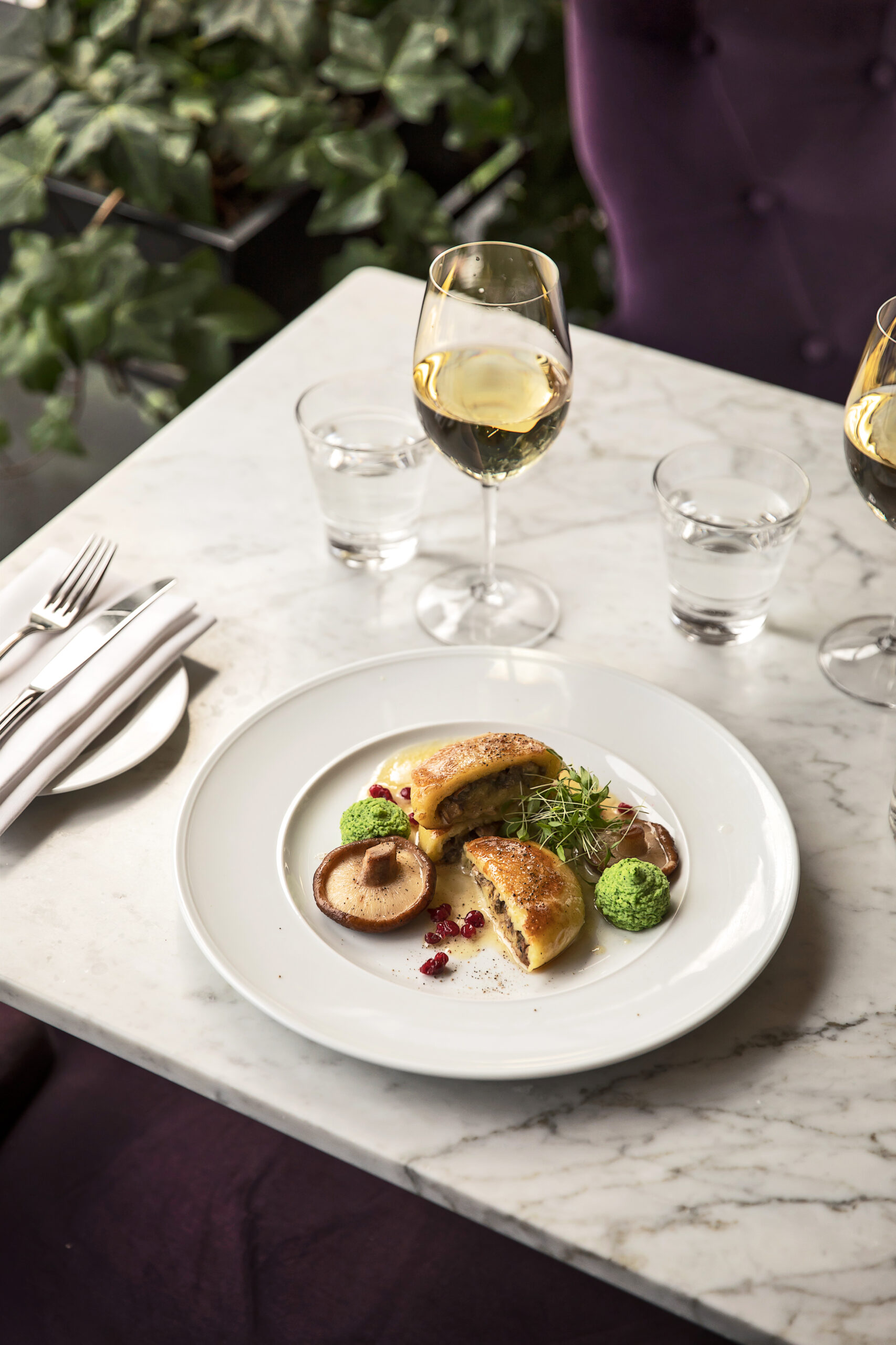 Meal package
For our conference guests, we offer special meal packages from our first-class restaurant.
Specially composed menus
The conference menus can't be pre-ordered in advance. The menus are chosen by our Executive Chef the week before your arrival – just to make sure that we offer you the best ingredients to the best rates as possible. You can also choose to pre-order one of our other group-menus to ordinary rate, to do so please contact us on +46 (0) 8-665 03 00 or  reservation@villakallhagen.se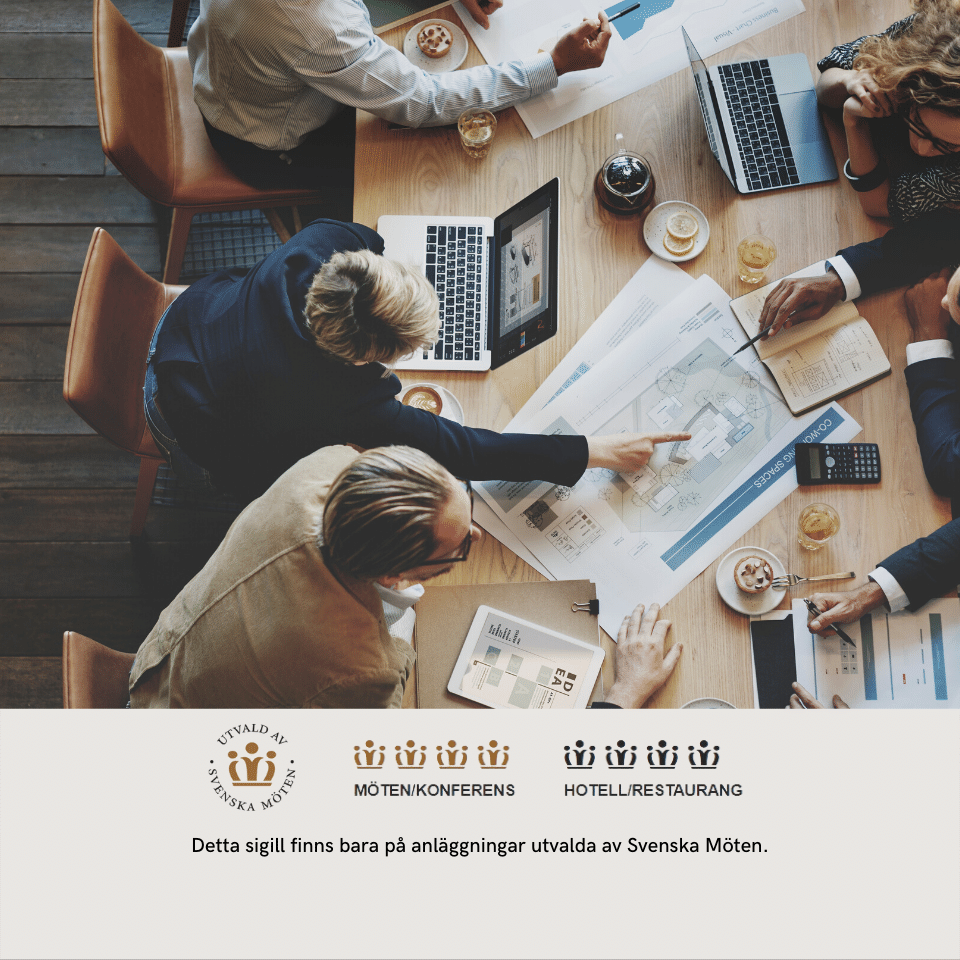 Svenska Möten
Swedish Meetings are experts in meetings and help companies and organizations to develop by taking advantage of the power of the personal meeting.
Selected by Svenska Möten
The fact that Villa Källhagen is selected by Svenska Möten means a guarantee for you as a customer that we meet high quality requirements and are certified according to Svenska Möten's classification system. Villa Källhagen owns Svenska Möten together with about 130 other selected meeting facilities around Sweden. Like all other facilities, we are Nordic Ecolabelled or members of the Nordic Ecolabel network.