Seasonal Elegance: World-Class Dining Experiences at Villa Källhagen, Stockholm
Villa Källhagen is a revered restaurant on Djurgården in Stockholm, where food is at the heart of our overall experience. We focus on high-quality seasonal ingredients to create culinary masterpieces suitable for all occasions – from quick breakfast meetings to grand celebrations. Our head chef, Jean Ferraru, leads our team of chefs, crafting outstanding dishes inspired by both Swedish and French cuisine. Additionally, we have our own bakery delivering everything from freshly baked bread to exquisite pastries of the highest quality. Come and enjoy culinary experiences that define a premier restaurant on Djurgården in Stockholm.
Welcome to experience Villa Källhagen!

Current Offerings at Villa Källhagen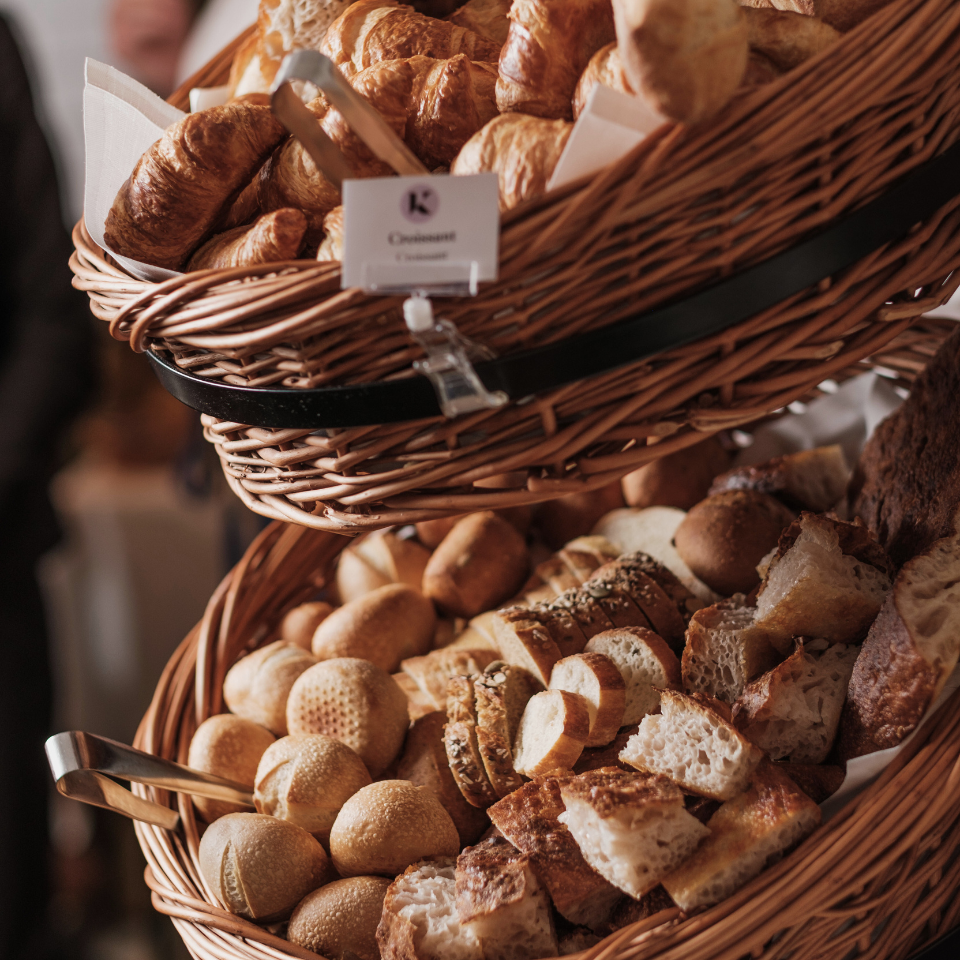 Breakfast
Start your day right with our delightful breakfast, the most important meal of the day. Enjoy our generous breakfast buffet, available every day of the week for only 295 SEK per person.
What do you want for breakfast?
The buffet includes a variety of delights, including freshly baked bread, various spreads and cheeses, coffee, freshly squeezed juice, scrambled eggs, bacon, pancakes, and much more.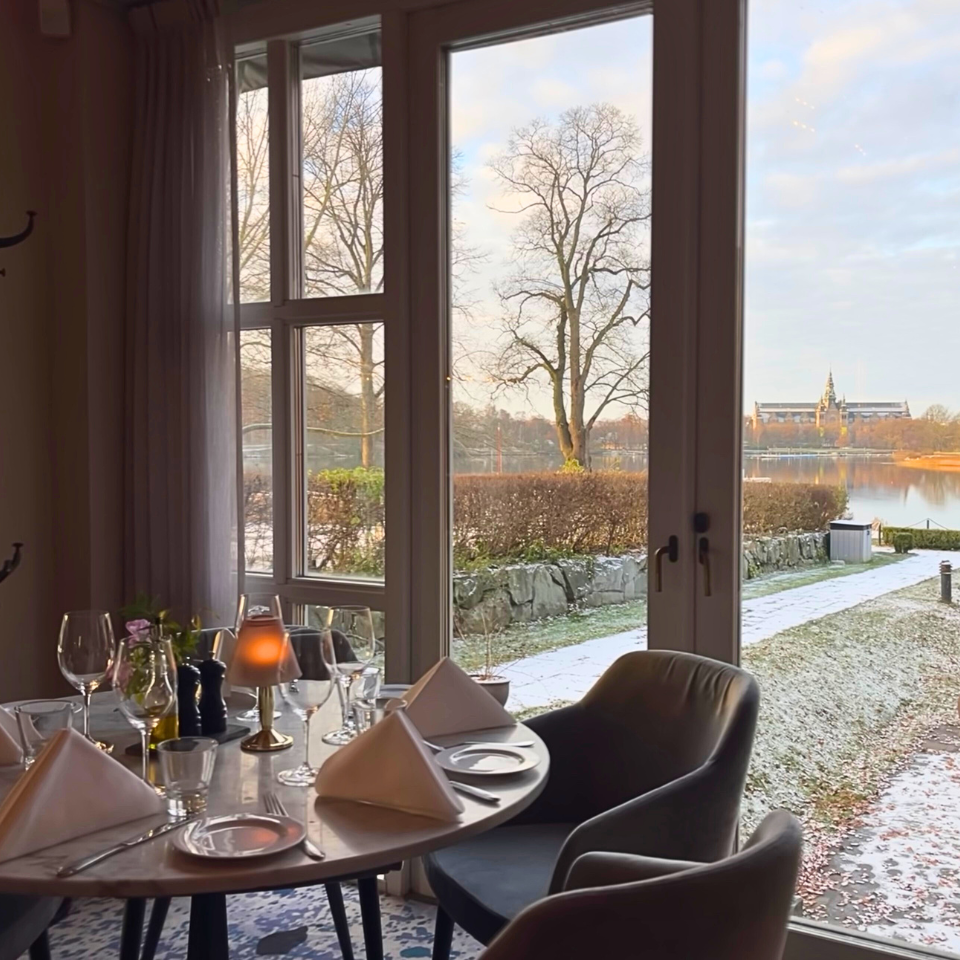 Lunch
From November 24 to December 24, in addition to our classic Christmas buffet, we also serve a reduced à la carte menu and the dish of the day for lunch.
Diverse Lunch Menu
Our lunch menu always includes the daily special and a selection of à la carte dishes, carefully crafted to satisfy all preferences. For those seeking a light favorite, our popular Shrimp Sandwich is a must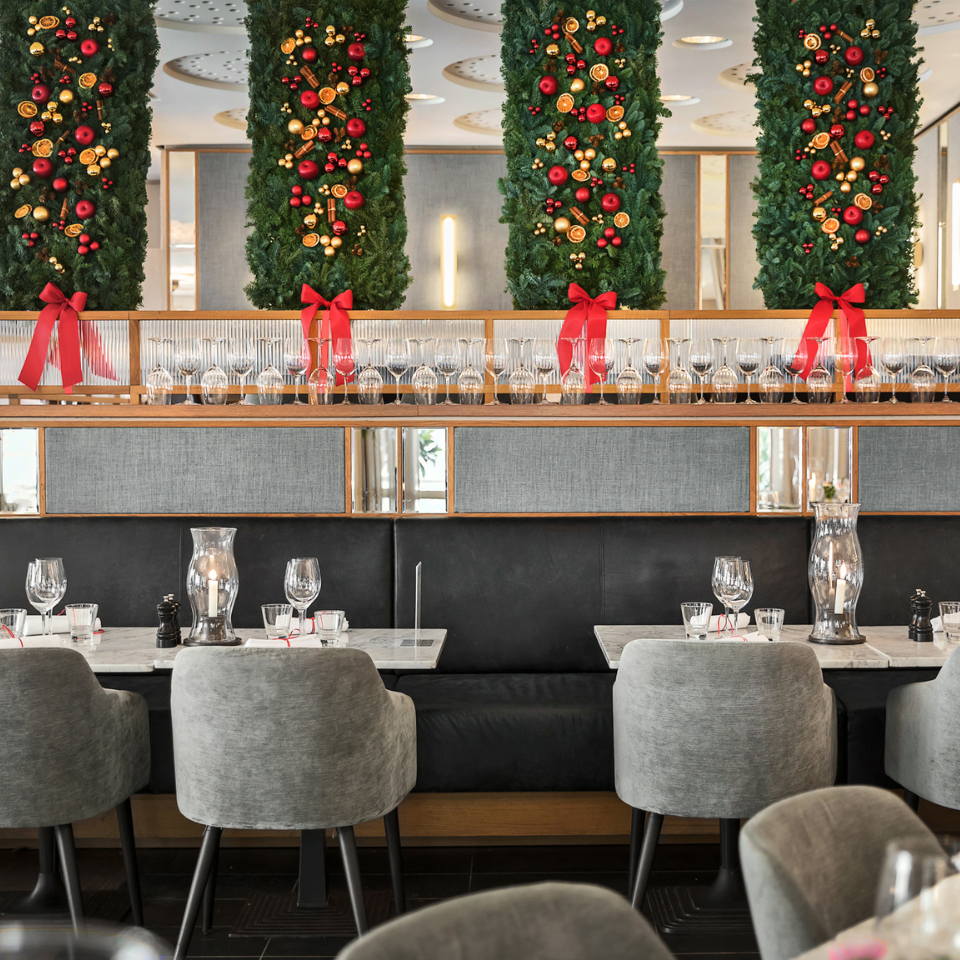 Dinner
Enjoy an exceptional dining experience at Villa Källhagen, where each bite is accompanied by enchanting views of Djurgårdsbrunnskanalen and the Nordic Museum.
classic Christmas buffet
From November 24 to December 24, in addition to our classic Christmas buffet, we also serve a reduced à la carte menu. Book your table and let yourself be enchanted by both flavors and the view from our magnificent dining room.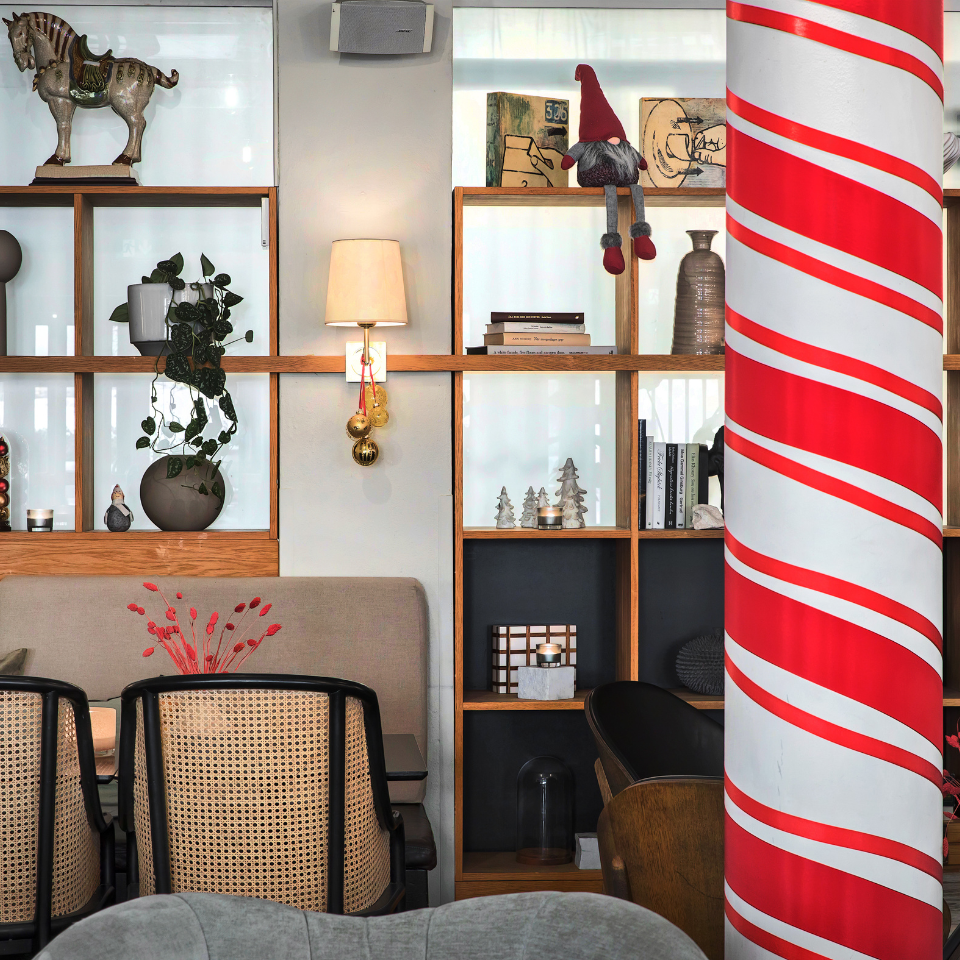 Bar / After work
Step into our cozy lobby bar with a fireplace, the ultimate place to create a relaxed and inviting atmosphere after a refreshing walk in the Royal Djurgården.
Discover Villa Källhagen's Bar/After Work
Let us enhance your moment with a palette of warming drinks, from hot chocolate to exciting winter cocktails. Explore our impressive selection of wines from various parts of the world and let our knowledgeable bartenders create a unique After Work experience for you.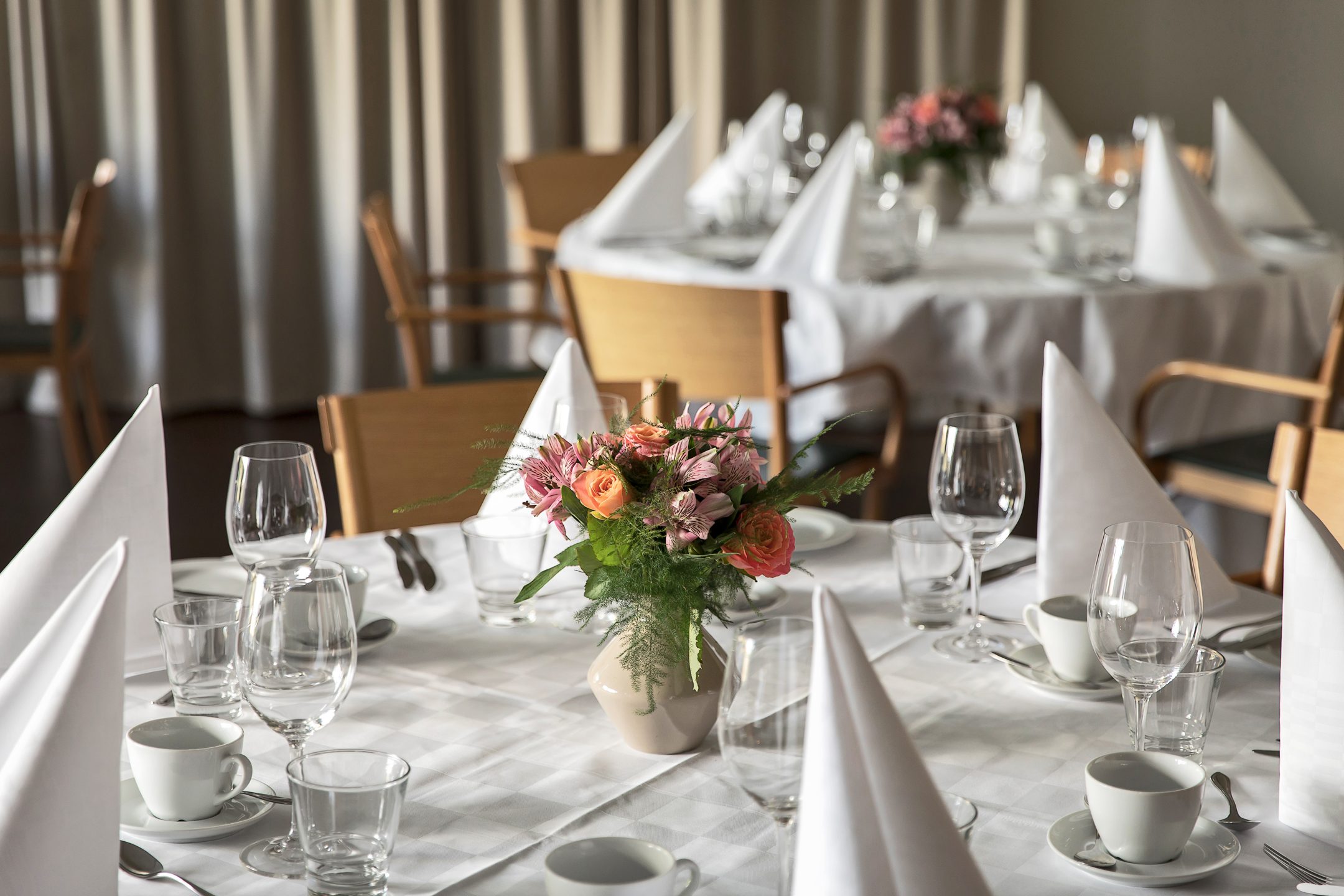 Party/Event
Whether it's an elegant dinner, a lively celebration, or a charming reception, we have something unique to offer to create an unforgettable experience.
Banquet facilities
With options like the Wine Cellar, the Orangery, and the Oak, we provide flexible spaces for events ranging from 12 to 130 guests or up to 600 guests in the garden. Whether it's an intimate gathering or a grand celebration, our event spaces are designed to create a memorable atmosphere. Contact us to start planning your event and let's make it something extraordinary together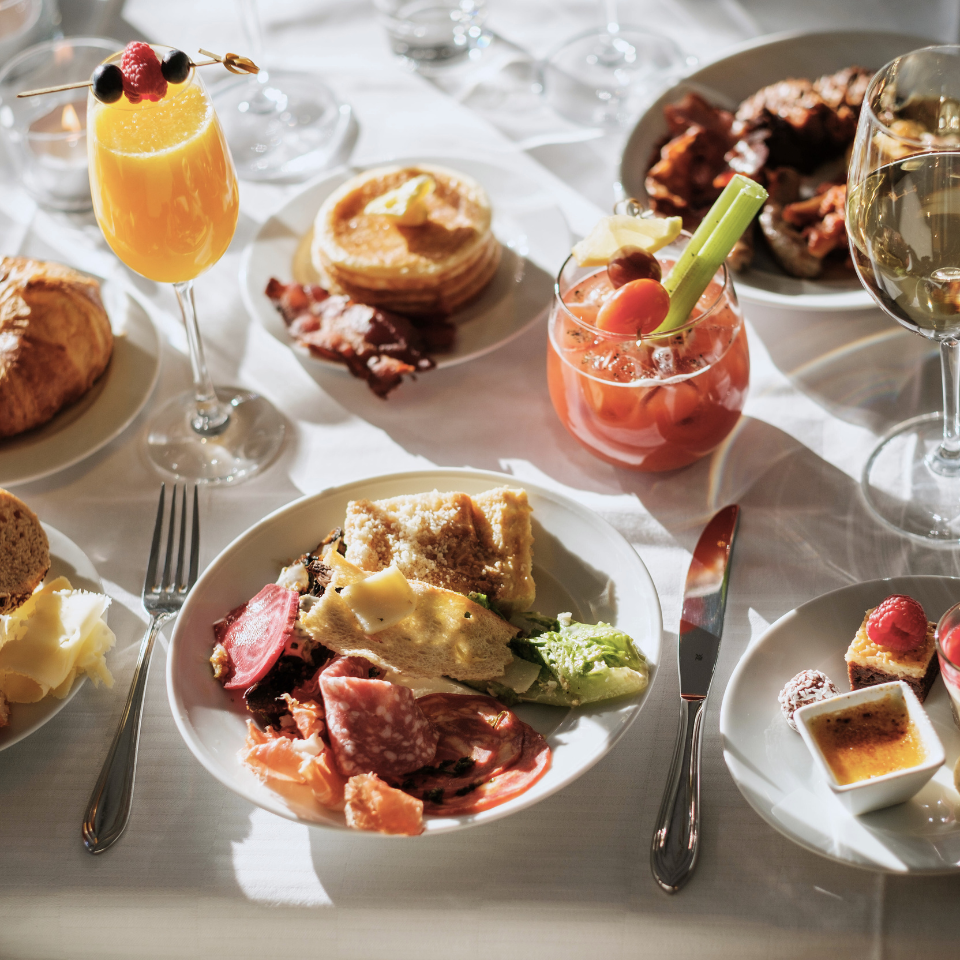 Brunch buffet
Explore an unforgettable brunch experience in an idyllic setting, where the water is your closest neighbor, and the beauty of nature surrounds you.
What can you expect?
A bountiful spread of fresh bread, classic brunch dishes, irresistible cold dishes and salads, well-composed hot dishes, and a wide selection of tempting desserts that add the finishing touch. Accompanying this feast, you'll find a variety of delightful brunch cocktails, perfect for elevating the mood.