With nature as your closest neighbor
For us at Villa Källhagen, food is a big part of the experience. Therefore, we invest in high-quality ingredients according to the season and we believe that the right food is needed to set the right mood and feeling regardless of the occasion – a quick breakfast meeting, a dinner with friends, a family celebration, a large party or an important business lunch.
Our philosophy
Under the leadership of our head chef, Tommie Modin, our kitchen prepares fantastic food according to the season with inspiration from the Swedish and French cuisine. At Villa Källhagen we also have our own bakery that delivers everything from freshly baked bread, to buns, pastries and cakes of absolute highest class!
---
You do not need to show a covid passport to visit our restaurant or bar.
Restaurants, bars and Christmas tables do NOT count as "public gatherings and public events". If new restrictions are introduced, we will of course follow them.

Brunch
Villa Källhagen's brunch is an obvious stop during the weekend walk at Kungliga Djurgården. With a fantastic view of the water in the Djurgårdsbrunn canal, you can enjoy classic brunch dishes such as Eggs Royal, Club Sandwich and American pancakes. The brunch is served on Saturdays and Sundays between 11: 30-16: 00 fr.o.m. January 8, 2022.
Make a brunch reservation
Early Valentine
Pamper your love with a Valentine's Day stay at Villa Källhagen, our chef has composed a romantic three-course menu that we serve all weekend before Valentine's Day and of course also on the day itself. Ad a little extra luxury for your stay by booking an entire love weekend with our Eraly Valentine package.
Celebrate Valentine's Day!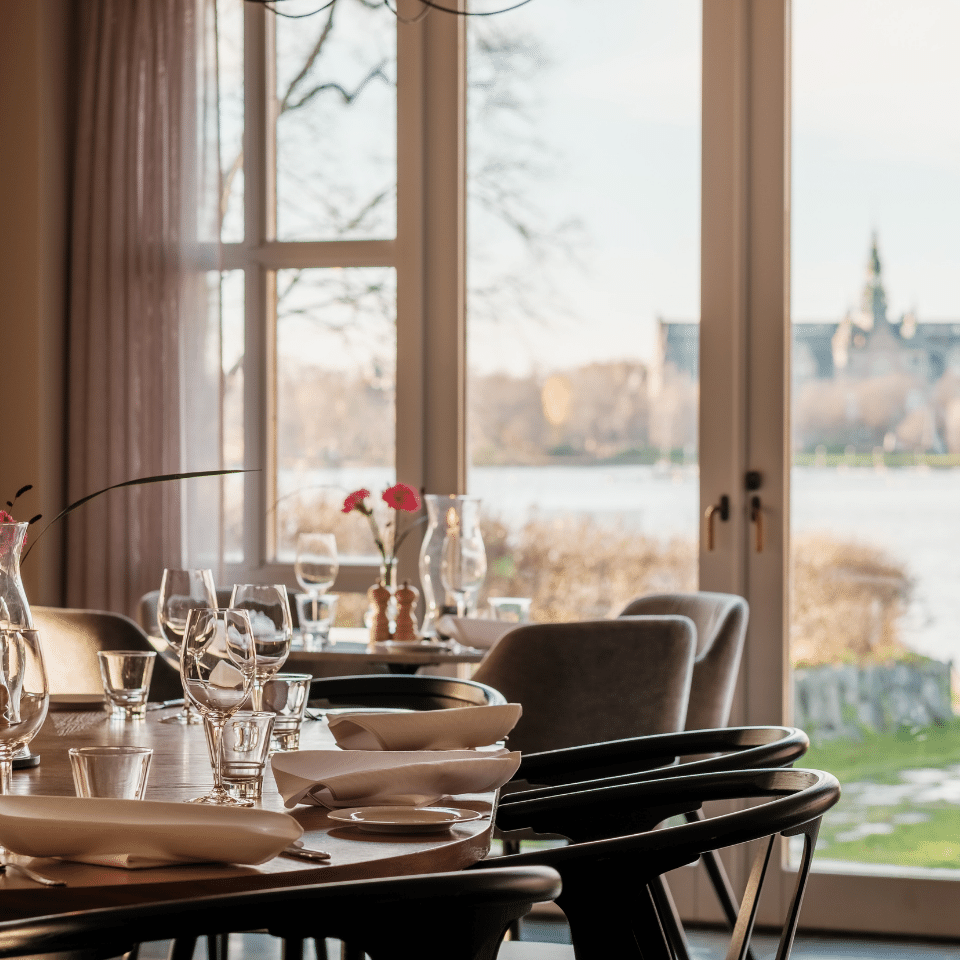 The dining room
From Villa Källhagen's dining room you have one of Stockholm's most beautiful views, directly over Djurgårdsbrunnskanalen and Nordiska museet. The view is breathtaking. Here we serve breakfast, lunch and dinner.
For all occasions
Regardless of the occasion, the dining room is the perfect place for everything from the big dinner party and the business lunch to a cozy dinner for two.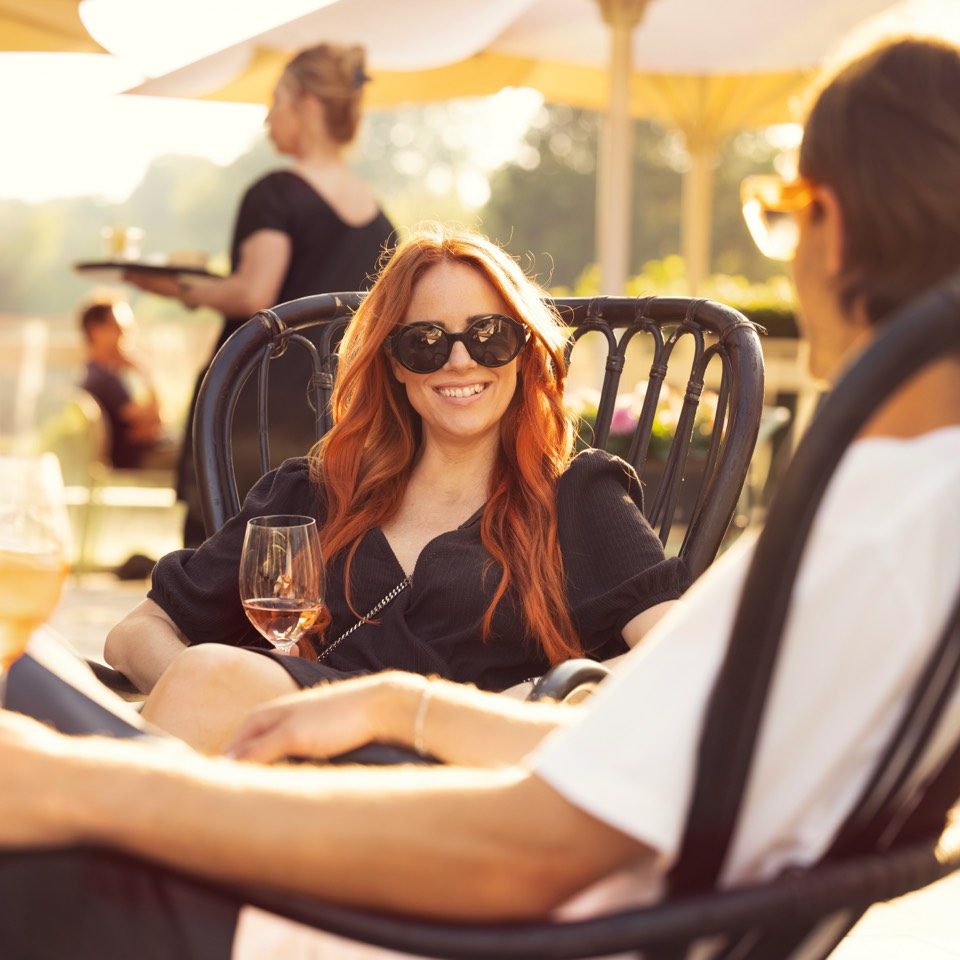 The Orangery
Villa Källhagen's wonderful Orangery is the perfect place when you want to sit outside, but when the weather does not allow. Here you also have the wonderful view over Djurgårdsbrunnskanalen.
All year around
During the spring and summer months, the Orangery is perfect for both warmer and cooler days. During the autumn and winter months, we heat the Orangery and decorate it instead with lounge furniture.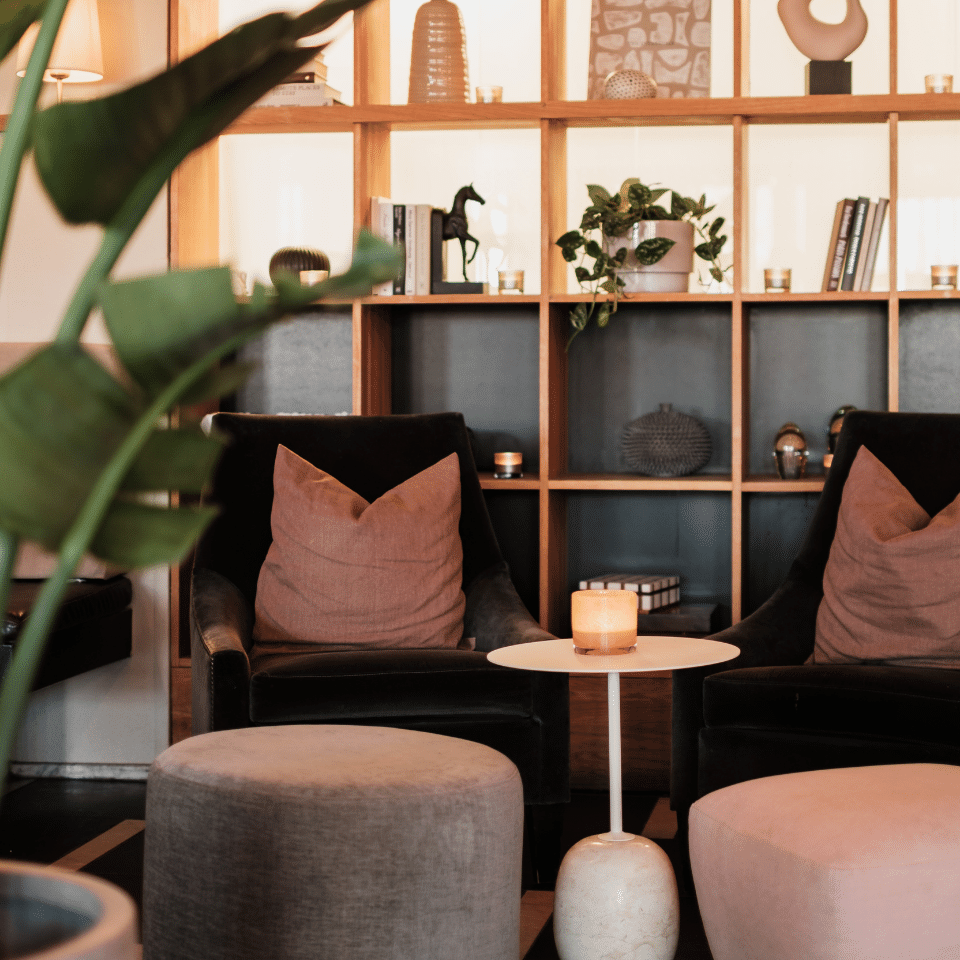 The Lobby
In Villa Källhagen's lobby you can enjoy everything from a good lunch to a drink in front of the fire. Here you can read today's newspaper or play games with the family.
The Lobby Bar
In the Lobby Bar we serve everything from coffee drinks to a nice aperitif before dinner.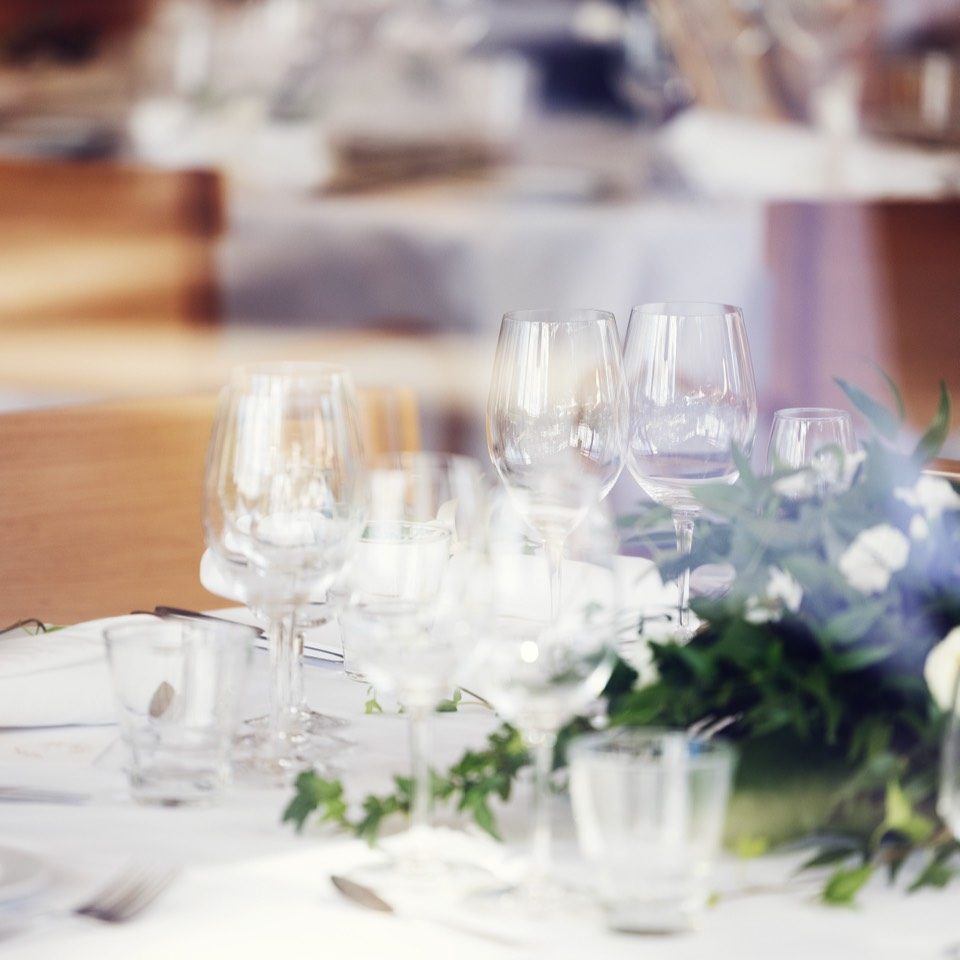 Chambre séparée
Regardless the occasion, Villa Källhagen always has something special to offer. Are you planning a dinner, a party, or a reception and want to sit privately? Then some of our fantastic chambre séparées will suit you perfectly.
Banquet facilities
Our chambre séparées and banquet rooms are The Wine Cellar, The Oak and The Porch. These rooms can seat between 12 up to 80 people. Contact us for more information!