Elegance in symbiosis with the surrounding nature
Honeymoon, business trip or mini weekend with friends? Villa Källhagen offers accommodation in a beautiful and soothing environment next to djurgårdsbrunnskanalen on Gärdet in Stockholm. We have 36 hotel rooms in four different room categories, all of which combine conscious design with proximity to the surroundings through large windows and abundant light. Here you enjoy the tranquility, quality and food of our reputable restaurant.
With the water just around the corner, several walking and jogging trails, you stay in scenic surroundings at Kungliga Djurgården with walking distance to Stockholm's vibrant center.
With good parking facilities, our own sauna and guest jetty, we have an accessible and idyllic location in Stockholm.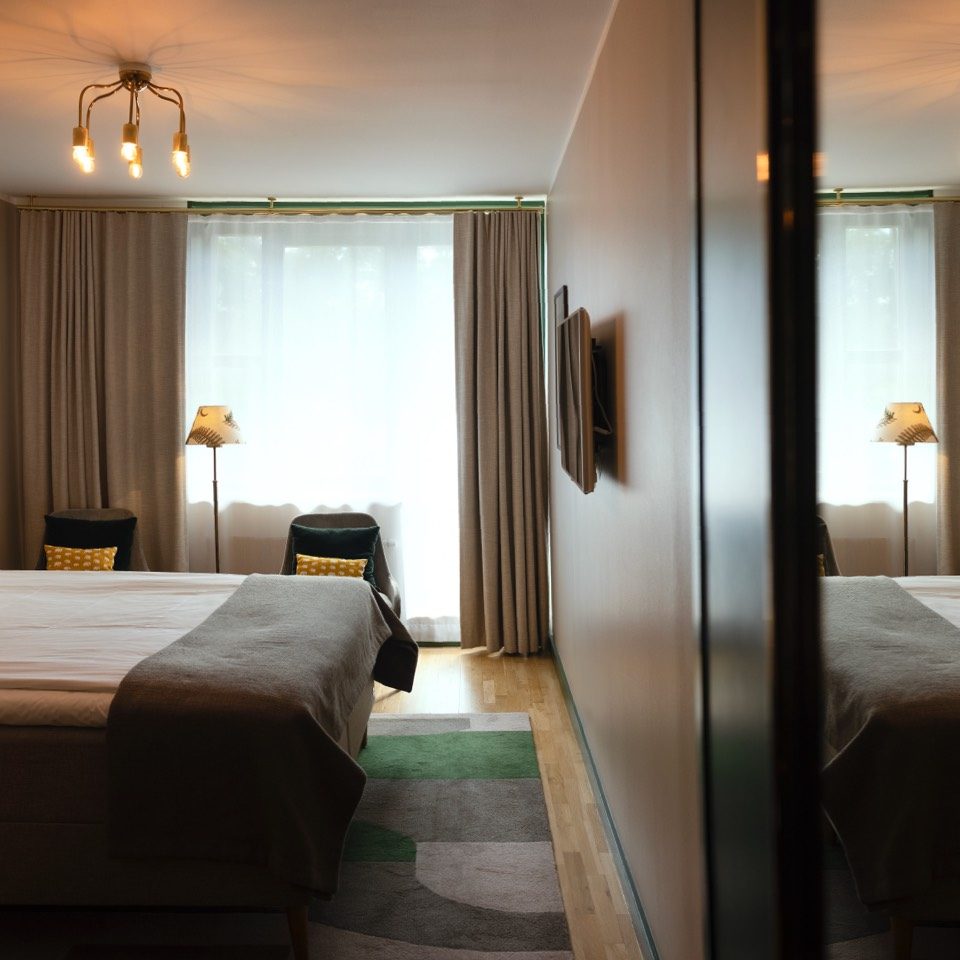 Double Room
Our double rooms are 22 square metres with two twin beds or a 160 cm to 180 cm bed.
The rooms are decorated in harmonious colours, inspired by the different seasons with large windows that allow the light to flood in and offers views of the Djurgårdsbrunn canal and/or Royal Djurgården. The bathrooms goes with either a bath tub or a shower. In every room there is a mini bar, a flat screen TV, a telephone and Wi-Fi.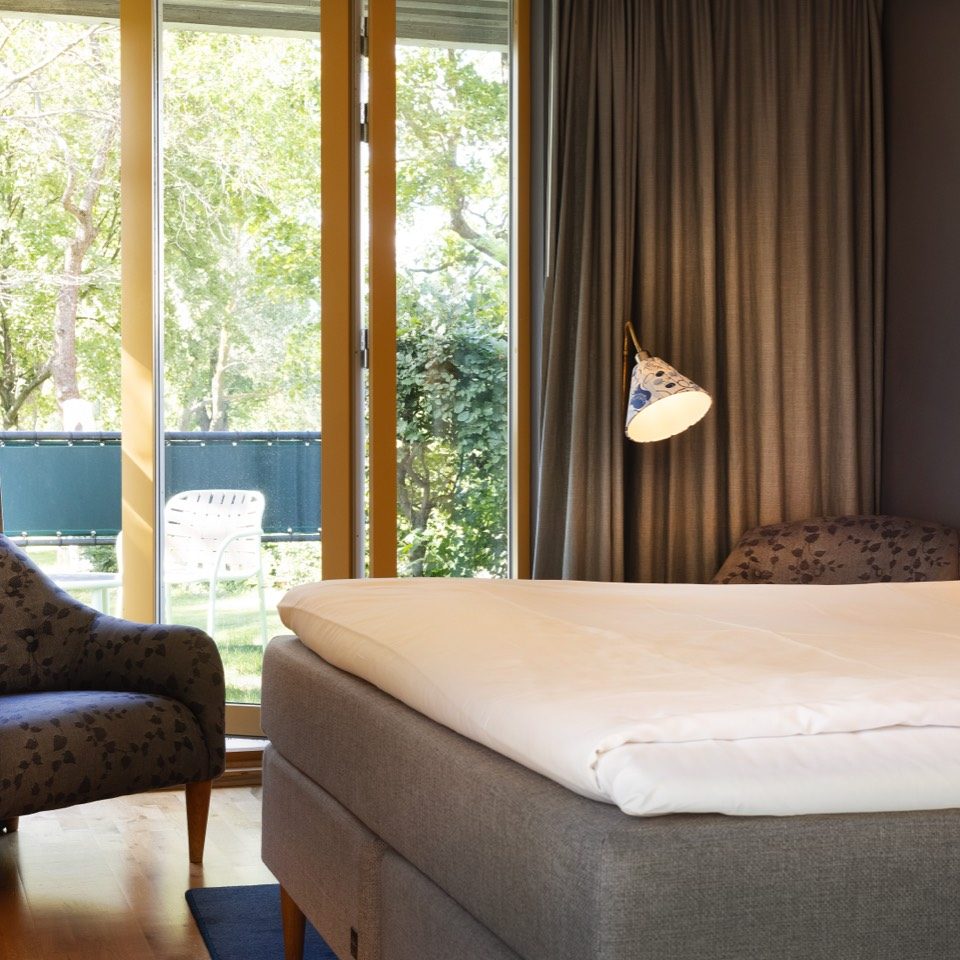 Superior room
Our superior rooms are decorated with harmonious color choices, inspired by the seasons. All rooms have 180 cm beds and the bathrooms come furnished with skylights and bathtubs are equipped with quality skin care products.
Two of the superior rooms are located on the ground floor and are 22 m2 in size both with private terraces. The third superior room is upstairs. This room is slightly larger than the other two, 28 square meters, and has a desk and two armchairs and bathroom with shower. This room is recommended for those who want a little extra space, but do not want to step up to a suite.  Instead of an outdoor terrace, there is a private balcony with radiant views of the Djurgårdsbrunn canal.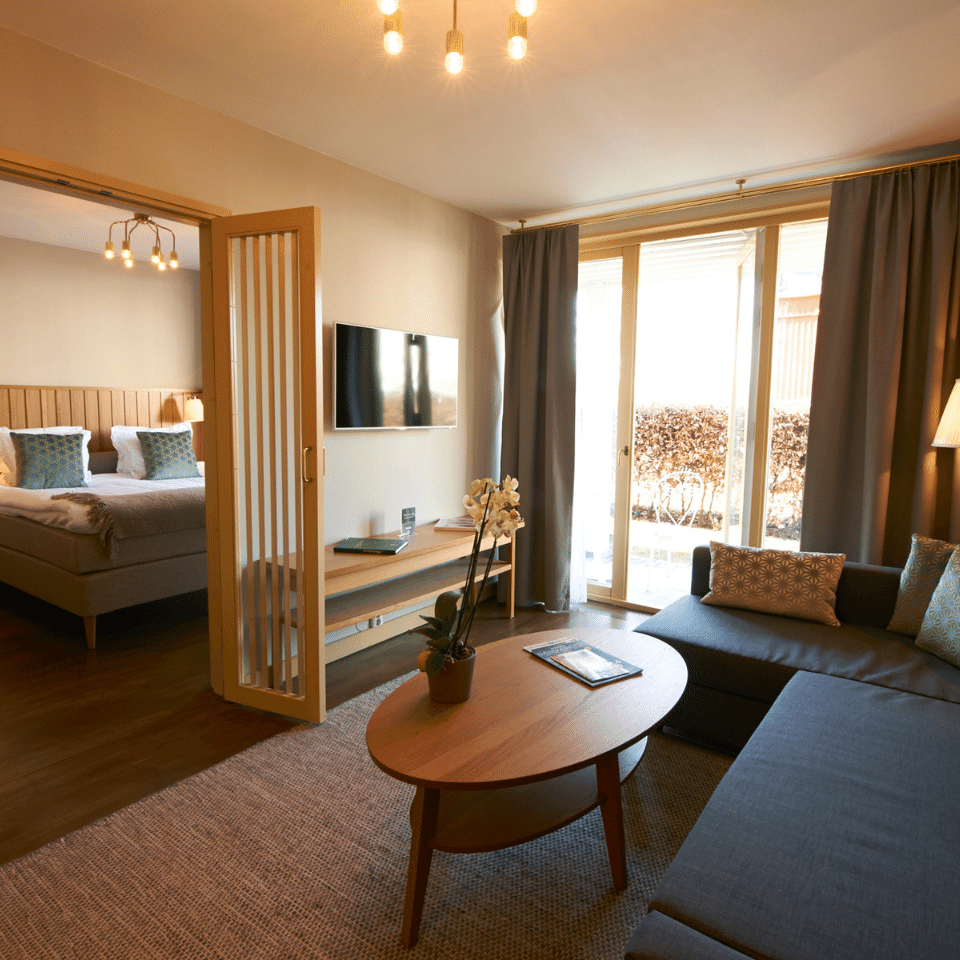 Junior suite
Our two junior suites are located on the ground floor. Both with private terraces with direct access to the garden patio. The suites are perfect for those who want to pamper themselves a little extra, or for the family who need a little extra space.
The rooms are 32 m2 and divided into two rooms and a bathroom. The living room has a desk, a sofa bed, coffee table and two armchairs and in the separate bedroom there is a 180 cm bed. The bathrooms come furnished with a bathtub and skylights. There are also high-quality skin care products and a cosy bathrobe in the bathroom.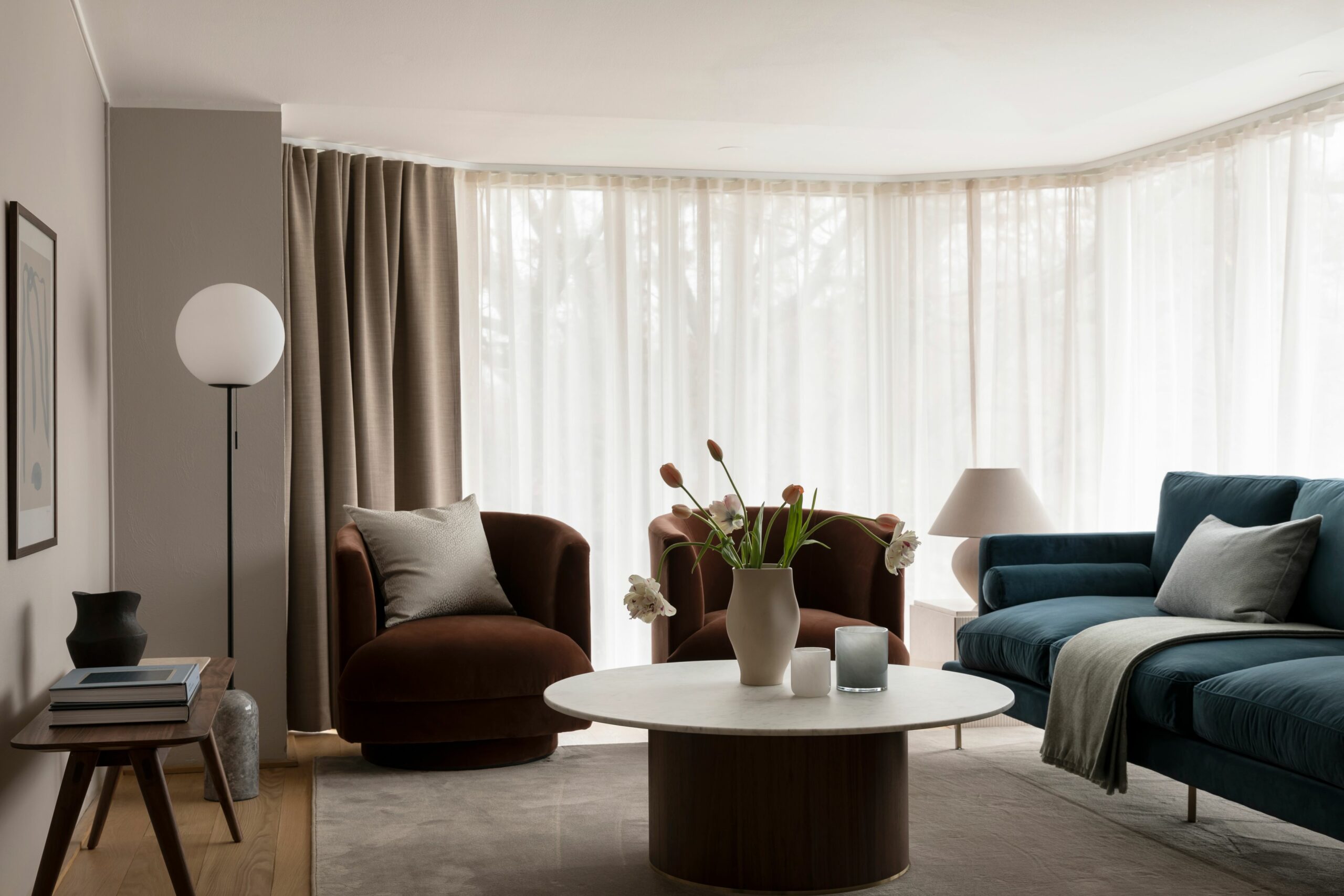 Suite
The suite, room 24, is located upstairs with glorious and unobstructed views of the Nordic Museum and the Djurgårdsbrunn Canal. The suite is 50 m2 in size.
From the bedroom you look out over the Djurgårdsbrunn Canal and the Nordic Museum, and from the living room you have a wonderful view of the Embassies and Gärdet. The separate bedroom has a 180 cm bed, two armchairs and a desk as well as two French balconies. The living room has a table with chairs for four people and a sofa group – all with views through large panoramic windows. The bathroom comes with a whirlpool tub and separate shower and a large skylight. High-quality skin care products are also available here.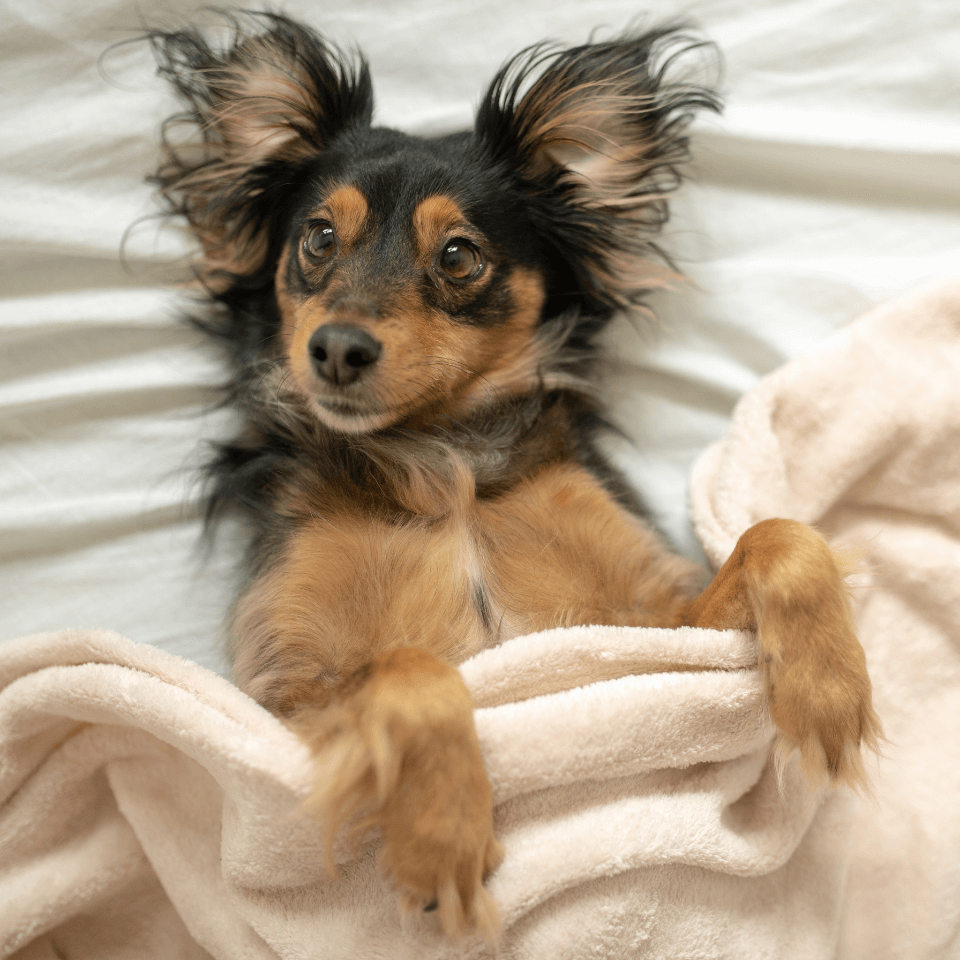 Dog Friendly
Villa Källhagen is the perfect place for you who travel with a dog, with lovely walking paths at Kungliga Djurgården and Ladugårdsgärdet - which is Stockholm's largest dog rest area.
The dog package (SEK 380 / night) includes:
A welcome kit with dog candy, dog bones, poop bags, food bowls, dog blanket, and additional cleaning on the day of departure.
Dogs that can take care of themselves are welcome to sit with you in our nice lobby, the Orangery and of course on the outdoor terrace.
Contact us to book a room for you and your four-legged friend villa@villakallhagen.se 08-665 03 00.
(Maximum charge is SEK 1,140 per stay).